Thank you for visiting KD Electronics web site. We hope you are able to find the electronic products or services you are looking for. Please
email
or phone us if you need any assistance.
Our services include. . .
Electronic Design, Development and Manufacture
Our experienced electronic design engineers have been involved in a wide variety of electronic projects for clients in Wiltshire, Somerset and all over the UK. Projects we have worked on have included simulation equipment for training air traffic controllers and railway signal operators, portable induction loop amplification equipment, point of sale displays and speech messaging systems. Please visit the Projects page for more details of our sub contract electronics design and manufacturing service.
Professional Sound & Background Music Equipment
We have designed and manufacture a range of audio mixers, zone mixers and amplifiers aimed mainly at the background music sector. The collection includes a remote control mixer - the CM802 - which is particularly suitable for church installations and an induction loop amplifier. Find out more about our background music equipment on the Audio page.
Electronic Security and Safety Products
KD Electronics also manufacture electronic security equipment and an automatic emergency light testing system. More details can be found by clicking the Security link.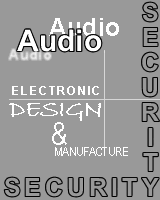 KD Electronics have been providing electronic design, prototyping and manufacturing facilities to clients for over 15 years.
Manufacturing electronic & audio products for Wiltshire, Somerset, Bath, Bristol & UK
Design, development and manufacture of electronic, audio and security products, including professional sound equipment, background music mixers, zone mixers, amplifiers, loop amplifiers, electronic security equipment, general electronic engineering projects, electronic sub contract electronic design, electronic manufacture, professional sound equipment, electronic engineer, electronic engineering, audio design, audio manufacture, electronic security equipment, background music, mixers, zone mixers, zoners, amplifiers, induction loop amplifiers, loop amps, kd electronics, wiltshire, somerset, bristol, bath, uk, england